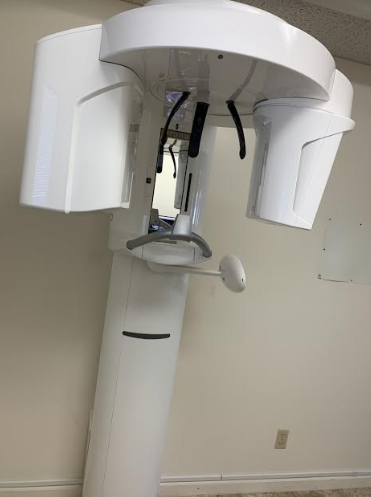 A general dentist is a general oral health care provider to prevent any dental problems. Almost 65% of dental problems are either preventive or diagnostic. General dentists provide dental care to people of all ages. The general dentist helps in avoiding any progression of oral diseases.
What does a general dentist do?
General dentists give a wide range of services that are essential to maintain dental health, including:
Preventive services: In order to maintain excellent oral health, it is better to prevent any disease before it takes hold in your mouth. Regular dental exams and professional teeth cleanings, which also include diagnostic images by X-rays, can help avoid any future consequences. The dentist might give a detailed description of at-home oral hygiene, also recommending preventive treatments like
sealants, if felt necessary. A custom-made mouthguard can help in preventing any injuries if you are daily involved in hard physical activities like sports.
Restorative Services: If the dentist finds a problem, then he tries to resolve it with appropriate treatment. The most common cause of dental restoration is to remove tooth decay and place a filling on it. The other restorative procedures include treatment for dental trauma like loosened, broken, or knocked-out tooth, diagnosing, and treating tooth pain or gum disease as well. Treatments are also offered for placing crowns or bridges, missing teeth, and to fit dentures. The other advanced treatments provided are dental implants, root canal therapy, and orthodontics.
Cosmetic Procedures: General dentists can help you to have a sparkly white smile that you wish for. The procedures usually include teeth whitening, cosmetic bonding, or porcelain veneers. You can also get a smile makeover to have that smile of your dreams.
Overall Health Concerns: Dental problems can also reflect issues in other parts of the body, or vice versa. An untreated oral infection can have chances of cardiovascular disease, more inadequate control of diabetes, and even bring complications during pregnancy. By offering the right treatment, a general dentist can save you from any such situation. 
Why is it necessary to see a dentist?
Get a dental examination every six months to prevent any dental problems. When there is a clear signal, like a toothache or bleeding gums need attention, get it treated as soon as possible. The dentist can also suggest the right cosmetic procedure for you. It depends on the circumstances you are in; your dentist might either recommend a dental visit twice a year or every three months or some other interval. 
Call us at 209-823-1777 or schedule an online appointment with Dr. Akutagawa for a consultation at our office in Manteca, CA. 
Click Here to Call Us